A Keylite Sunlite Light Tube System transports natural daylight into areas where conventional pitched or flat roof windows cannot be used.
The highly reflective light tube enables daylight to travel from the roof to an interior space deprived of natural light. Keylite recommend a minimum 350mm diameter Rigid Light Tube System to achieve 98% reflectance.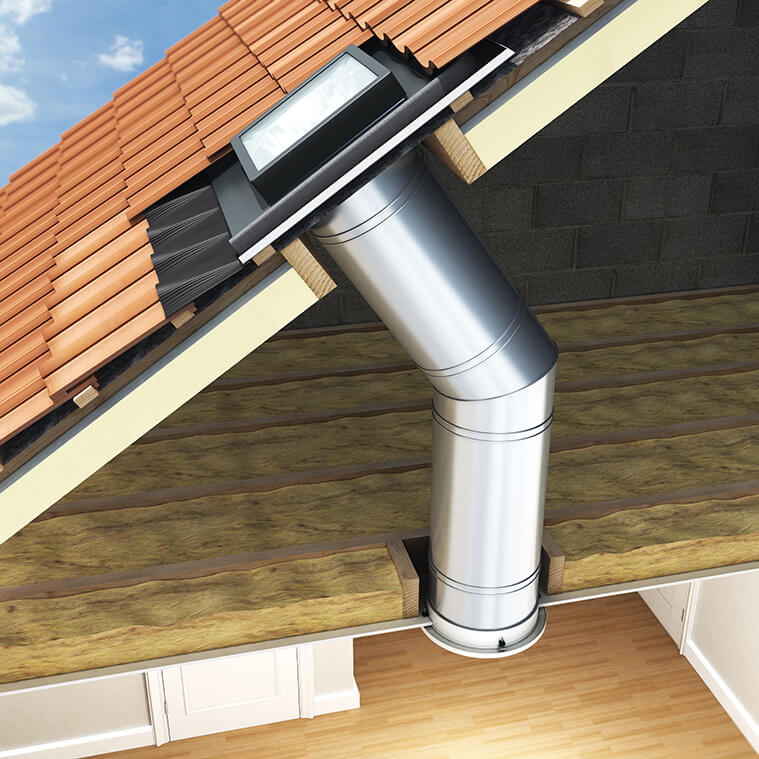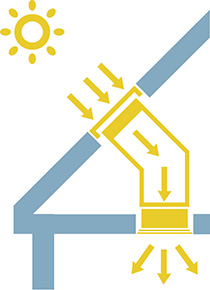 Benefits
Saves on energy and transforms dark or windowless rooms, ideal for bathrooms, stairways and corridors.
Double glazed ceiling diffuser with white ceiling trim.
Reduces the need for additional ceiling fittings by integrating the fluorescent lamp option to any Sunlite rigid system
A Keylite Sunlite includes:
Roof flashing and covering.

White ceiling diffuser.
Flat Roof upstand (SLRF only).
Rigid System
SLRSS – For slate installation
SLRST – For profiled or flat tile installation.
For optimum performance
Keylite's rigid tube system is made using hard wearing, mirror finished, polished aluminium tube with 98% reflectance.
Flat Roof Sunlite
SLRSF
---

Features
Inclusive of all the innovative features of a Sunlite.
The Keylite Flat Roof Sunlite is now supplied with a unique timber insulated up-stand as standard to ensure the installation is as simple as possible.
Recommended Use
350mm Diameter
Bathroom, en suite, hall, small staircase. Suitable for rooms up to 4m x 4m.
450mm Diameter
Bathroom, office, hall, corridor. Suitable for rooms up to 5m x 5m.
530mm Diameter
Living room, office, kitchen, hallway. Suitable for rooms up to 6m x 6m.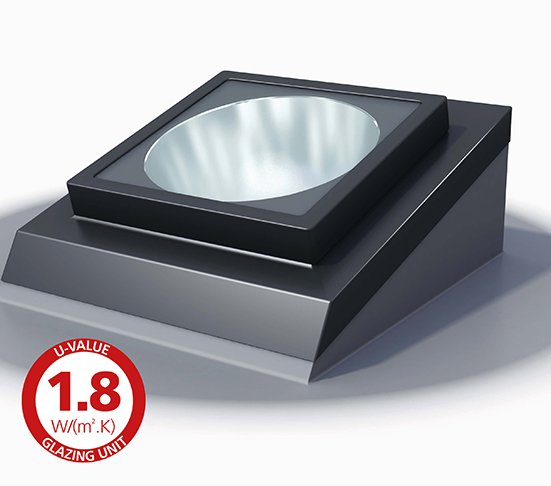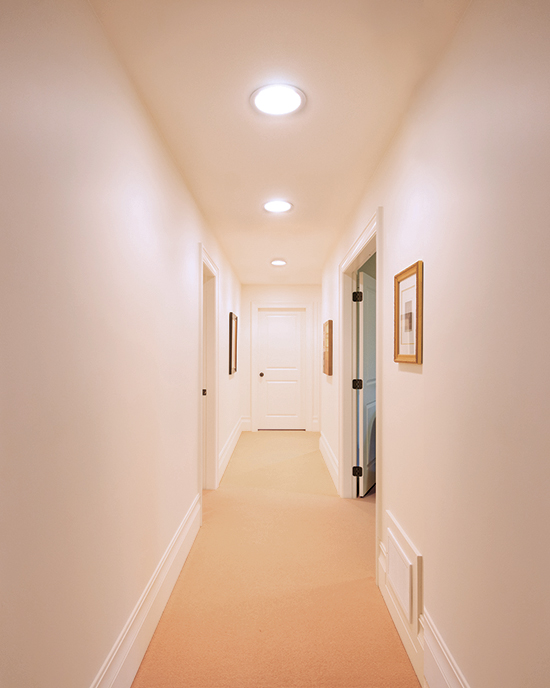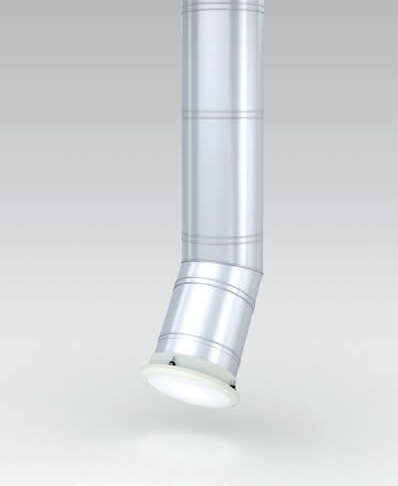 Rigid System
Our rigid system uses Alanod Miro Silver with a total reflection of 98%. It provides highly efficient illumination with low transmittance loss. Moreover, it is extremely hard-wearing, does not fade and does not lose its reflective power.