Keylite Solar Blinds
Powered by the sun
Our complete range of blinds are available with remote control solar operation.
Our solar blinds are ideal for those out of reach positions.
Roller cover prevents fading of coloured fabrics.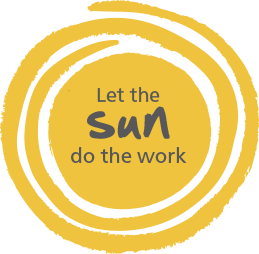 Powered By Sun
Free Energy
Easy Fitting
No wiring, no electrician
Controlled
by hand held remote
Innovative
Our complete range of blinds are 100% solar powered.
This innovative feature puts Keylite right at the forefront of blinds technology and is the simple answer to opening and closing blinds in areas difficult to access.
Free Energy
The solar blind is controlled with a hand held remote control.
The solar panel is located in the cassette and collects energy from the sun which then provides a trickle charge to the battery.
Easy Install
The installation process does not involve wiring or tracking the walls for mains electric, for ease of fitting.
The battery pack, the motor for powering the blind, and the roller for holding the blind fabric are contained in a cassette secured to the top of the window sash.
ESSENTIALS
Neutral tones to complement most interior spaces



DECOR
Stylish colours for unique interiors























AQUA
Moisture resistant PVC fabrics




Kids
Vibrant patterns for fun interiors




Available in blackout
Available in dimout