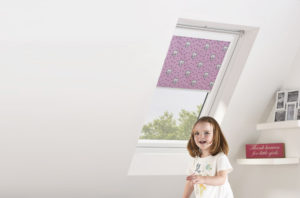 Keylite is delighted to announce the extension of our children's collection with 3 new colourful patterns.
Make your child's bedroom their private little retreat by simply adding fun blinds designed to let them run wild with their imagination and bring a child's bedroom to life.
The range is manufactured using blackout fabric, perfect for a great night's sleep or even a quiet nap during day time for continual round the clock benefits. The blinds are also thermally efficient designed to keep the heat in during the winter and stay nice and cool in the summer and on top of that, they also block out sound.
Keylite Blinds are designed to be child safe, with no dangerous cords or chains that could cause injury. Other accessories are available such as a restrictor and security lock to provide extra child safety for extra peace of mind.
Shop Keylite Blinds